The RelianceTM Builder Program is designed to provide builders and contracts managers with equipment solutions for their residential developments, big or small. Builders receive a seamless solution including expert consultation, an extensive customizable selection of equipment, and dedicated support required to close on-time and on-budget. New home buyers receive HVAC, water heating, water purification and Smart Home equipment from top manufacturers and exceptional service post-move-in with 24/7/365 live call support plus all the benefits that come with being a member of the Reliance rental program.
Shortages on lumber and other building materials combined with historically low interest rates has fuelled an increased demand for new homes — allowing Canada's housing market to hit all-time highs as reported by the Financial Post. However, the future of the booming Canadian housing market is still uncertain as outlined in projections for the coming years: The Canadian Mortgage and Housing Corporation (CMHC) predictions are enough to make any contracts manager or home builder wary about the future of the Canadian housing market. The CMHC is forecasting a decline in home sale prices between 9 and 18 percent from the pre-COVID-19 market in the coming years, and stands by their predictions despite the current upward trend, as reported by BNN Bloomberg. What does this mean for new builds? It means that home builders and contracts managers have to overcome new and pressing challenges. Specifically, how can they achieve meaningful cost savings during construction while also building quality homes that stand out in a precarious market?
Regardless of the impacts of the current climate, there is also the challenge of meeting the changing needs of prospective home buyers long-term: They are looking for comfortable, energy-efficient homes that can help them save on energy costs and reduce their carbon footprint. What's more, in a time of prolonged uncertainty, home buyers are looking for convenience, exceptional service and cost stability post move-in.
In order to address and overcome these challenges, so much comes down to working with the right partner during the complete building process to ensure you receive expert consultation and selection of premium equipment, meaningful capital cost savings to help you build quality homes all while adhering to the evolving building code.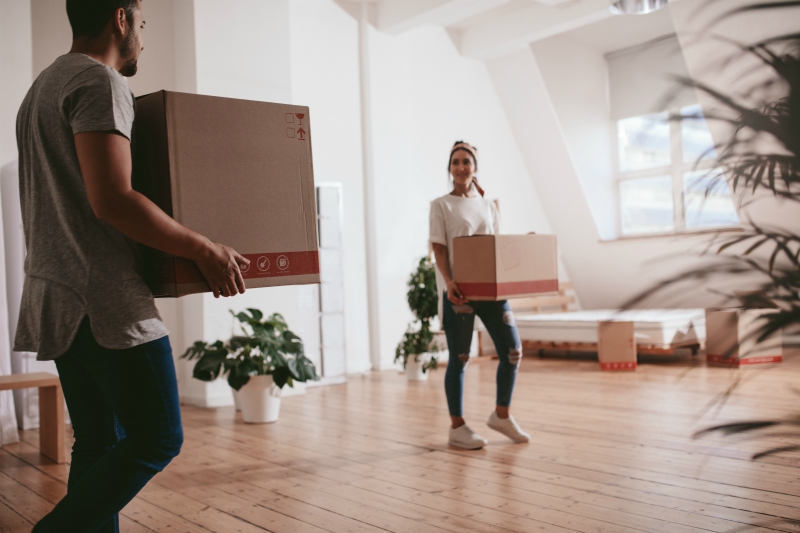 Find HVAC, water heating and water purification equipment & Smart Home solutions for your projects
It can seem like a challenging task to deliver on all the needs and wants of home buyers while keeping building costs down, and maximizing profits in such a competitive market. That's why partnering with one, trusted provider is essential to finding success, evolving your proposition and navigating the building code.
Read on to learn about how the Comfort Value Bundle Program can provide your housing development projects with a variety of high-quality HVAC, water heating, water purification and Smart Home equipment solutions, and how it can help you save tens of thousands in capital costs and create ideal conditions for home buyers post move-in.
CONTACT RELIANCE BUILDER SERVICES >>
Customize the Comfort Value Bundle for your new builds
Future-proof your projects with the selection of premium equipment from top manufacturers during the construction phase of your projects.
The Comfort Value Bundle Program allows you to combine equipment in a convenient bundle that will help reduce the homeowners rental rate; the more equipment you bundle, the more homeowners save through discounts. For builders, bundling with the Comfort Value Bundle also allows for larger incentives that come with adding more equipment to your projects.
Plus start your homeowners off on the right path towards potential energy savings with energy-efficient equipment rentals that come with 24/7/365 customer care from Reliance. Our builder program offers custom solutions for builders who can count on the dedicated support and expertise that we've offered our clients for years.
Here is how the process works:
We conduct an initial consultation and recommend mechanical needs and equipment for the home
Equipment is ordered online and arrives on site as needed
An allowance is provided to offset costs for builder trades to install equipment.
Post move-in, homeowners become Reliance rental customers. Your homeowners will receive 24/7/365 customer care and one, predictable monthly bill that includes costs of maintenance, service and repairs, parts and labour

Installation through the Residential New Home Construction (RNC) Program* (available in select regions):
We will respond to the builders tender request including plumbing, heating, HVAC, water purification and Smart Home
We promptly deliver the equipment when and where you need it
Our team of licensed, trained technicians will install the equipment according to exact standards and specifications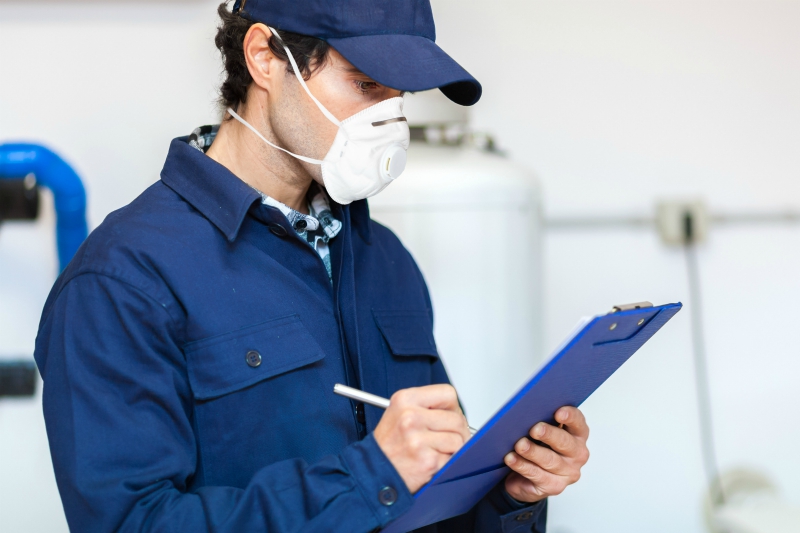 Generate market demand and keep your new homeowners happy
In an unpredictable and competitive housing market, differentiating your homes is essential to capturing the attention of savvy home buyers, generating demand and maximizing profitability. Outfitting your projects by having access to a variety of equipment options along with the expert consult of Reliance Key Account Managers is beneficial for home builders and home buyers alike; builders can save thousands on capital costs, secure expert installation* and reduce risk throughout every step of the process. They can then generate more demand by marketing the value and benefits of premium, energy-efficient equipment to homebuyers, and the savings they'll find that can then be translated into other, home customization options like finishings.
Finally, when home buyers move in, they immediately become Reliance customers and gain access to quality equipment without having to incur the risks or financial outlay of ownership such as paying for installation, most repairs, dealing with service inconsistencies and more.
What does being a part of the Reliance rental program mean for homeowners?
After installation, homeowners will become Reliance customers who can count on their service needs being met in a safe, timely manner with unparalleled customer service. They get around-the-clock customer care from our support team and high-quality, energy-efficient equipment. This keeps you one step ahead of the curve with top of the line equipment, all at a competitive rental rate. Your new Reliance customers reap the benefits of:
One monthly payment billed directly to homeowners from Reliance, including the costs of maintenance, service and repairs, parts and labour

Live telephone support 24/7/365

Guaranteed service from 850+ fully trained, licensed technicians and installers
Exclusive VIP offers on other products for existing customers
Bundle Reliance products for maximum profitability
The Comfort Value Bundle Program is an energy-efficient home comfort solution to help builders meet the ever-changing needs of home buyers. There is an extensive, customizable selection of equipment and services available through the program including HVAC, indoor air quality, water purification, water heating and Smart Home equipment.
HVAC
Choose from our wide HVAC product selection including:
Heating and cooling: Furnaces, air conditioners, air handlers, boilers, vertical fan coils and heat pumps
Accessories: Smart thermostats, indoor air quality equipment and more
Water Heaters
We have a wide range of water heaters including ENERGY STAR®-certified natural gas storage tanks, along with electric and propane for every type of home.
Tank Types: High Efficiency Power Direct Vent, Power Vent, Combi Units, Tankless, Electric, Storage Tanks & Indirect Fired Hot Water Tanks
Smart Home Technology
Reliance is partnered with Google on a wide range of Smart Home products that work independently or with existing Smart Home Technology. Our introductory builder bundle consists of the Google Nest Doorbell, Google Nest Thermostat and Google Nest Outdoor Cameras.
Water Purification & Softeners
Reliance offers a range of water purification options, including the following that can help save faucets and fixtures from corrosion due to hard water:
Water softener systems combat the problems that come with hard water and improve overall water quality
Reverse Osmosis systems that provide drinking water solutions to produce more purified water
Whole home water filtration systems that provide clean, fresh water from every faucet
The service you need to close on time, stay profitable and build incredible homes for prospective home buyers
We are committed to helping home builders and contract managers find solutions to successfully navigate the building code, helping them stay on the path to continuous improvement. Learn more about how you can build by spending less capital with the Comfort Value Bundle Program. Find out how to customize bundles to suit your projects, and how to provide home buyers with high-quality equipment at competitive rental rates.