This new trend towards smarter homes is likely to become a key component of homebuilding. This is because Smart Home products from Google Nest help consumers create homes that are complete, contextual, respectful and, ultimately, helpful. Learn about three benefits of Google's approach to Smart Home technology, and how a partnership with RelianceTM can help you differentiate your builds by creating a smart, helpful home for prospective buyers.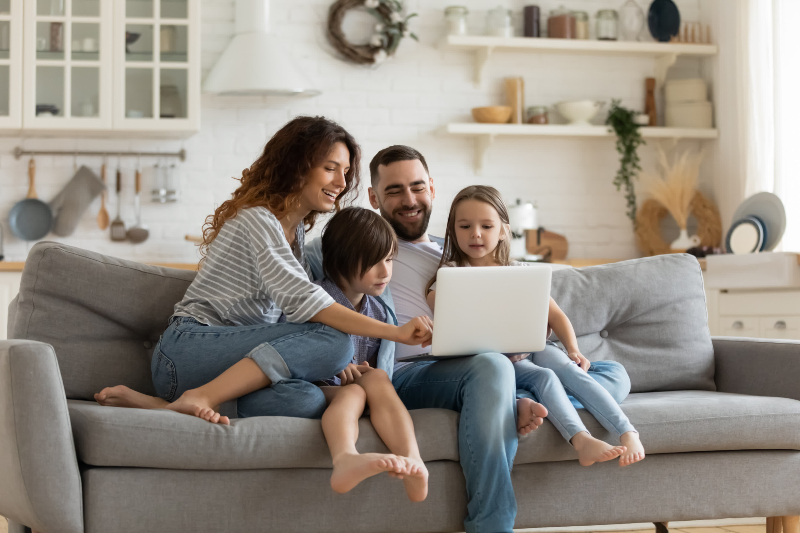 1. Google Nest Smart Home Products Offer More Connection & Control
Smart Home products from Google Nest create new, dynamic ways to connect, control and help busy families stay in touch and on track. Unlike some smart devices that operate independently on a closed network with limited opportunities for connection, Google's line of Nest Smart Home products connect to one platform, creating a cooperative Smart Home ecosystem.
With the Nest Hub Max+, homeowners can play music, read out recipes, set alarms, respond to emails or messages, get news and weather updates, and more. The Google Nest Hub Max is even more effective when bundled with other products in Google's Nest lineup — Wi-Fi routers, smart security systems, thermostats, doorbells, smoke/CO detectors and door locks, to name a few.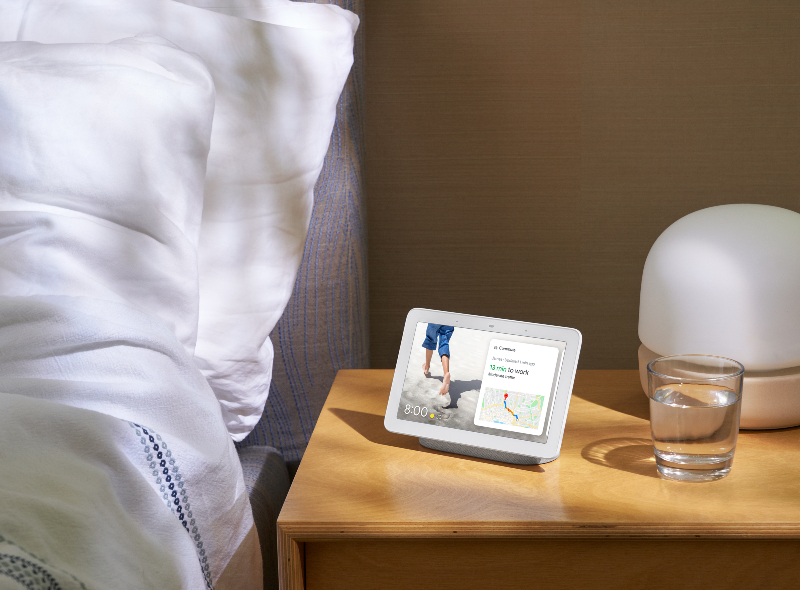 The Nest Hub Max works with Hey Google so you can get more done, hands-free. As a result, moving into a newly-built home that comes standard with a connective platform like the Nest Hub Max can be a major selling point.
2. Google Nest Smart Home Products Can Help With Home Security & Monitoring
Smart Home tech from Google offers so much more than just added convenience and entertainment. The Google Nest Hello Video Doorbell, for example, turns something as simple as the doorbell into a home security and monitoring system that can help homeowners find greater peace of mind when they are at home or away. Homeowners can:
Get notifications on their mobile device or PC and see, hear and speak to visitors in real time from anywhere.
Get alerts to identify who and when someone or something is at the door even if they do not ring the bell.
Check in at any time, from anywhere.
Prerecord quick responses to allow homeowners to answer the door even when they cannot.
Access HDR videos that show sharp details even in bright and dark areas.
Take advantage of HD talk and listen for two-way communication.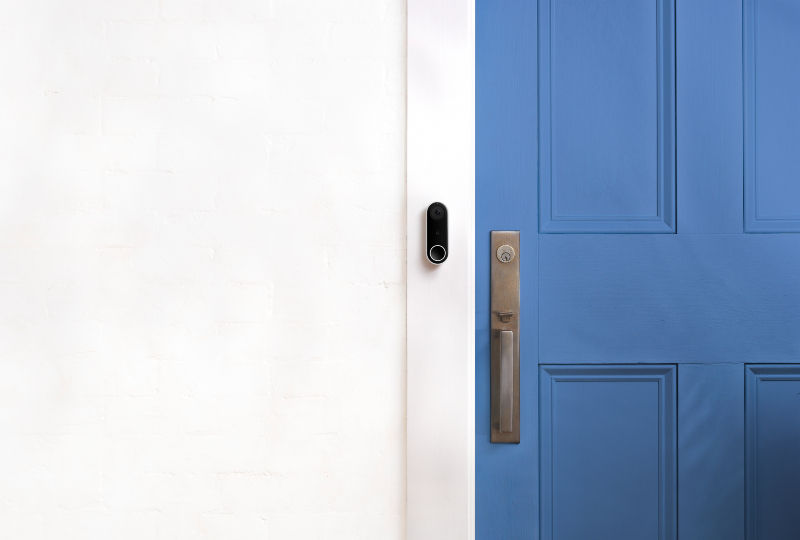 *Some features including mobile notifications, remote control, video streaming and video recording require working internet and Wi-Fi.
Including Smart Home safety and security equipment in new builds during the construction phase is a strategic way to create incentives that home buyers care about:
By ensuring builds are Smart Home-enabled with professional installation, home builders can advise homeowners on the importance of having one platform and a whole-home ecosystem from Google Nest versus multiple web-connected products on a closed platform.
With Google Nest products, homeowners can add compatible products down the line, such as indoor or outdoor cameras, keyless locks and fire/CO detectors. These fully-integrated ecosystems create completely connected homes controllable by a voice assistant, instead of a collection of devices on multiple apps.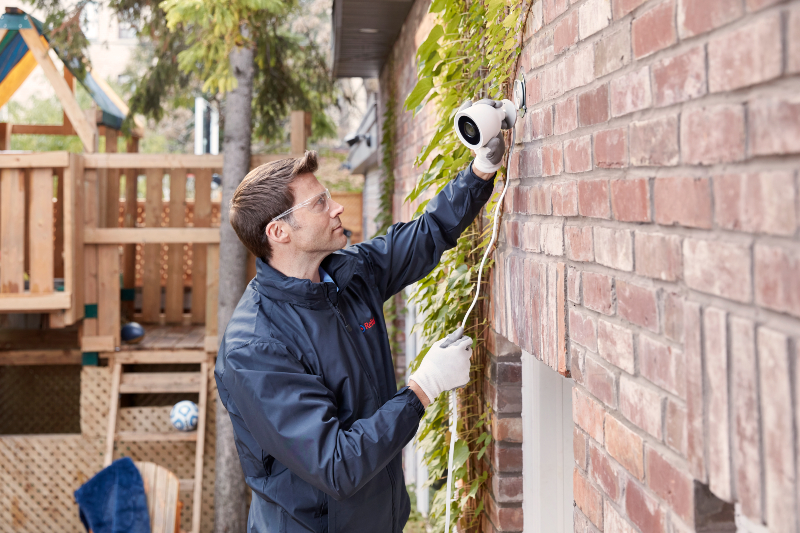 3. Smart Thermostats Can Help Homeowners Keep Track of Energy Costs
Smart Thermostats can help keep energy costs in check; through the app, homeowners can review their energy usage and get personalized recommendations on how to help save on energy costs.
A Smart Thermostat can learn temperature preferences and establish a schedule that adjusts to the most efficient, energy-saving settings based on usage patterns and lifestyle. Features such as "geo-fencing", allow the thermostat to automatically turn down the temperature when one leaves home for the day, and turn it up as they are on their way back to help ensure they arrive to a comfortable temperature. With this added comfort and convenience for homeowners, and opportunity to differentiate and modernize new builds, both homeowners and builders win!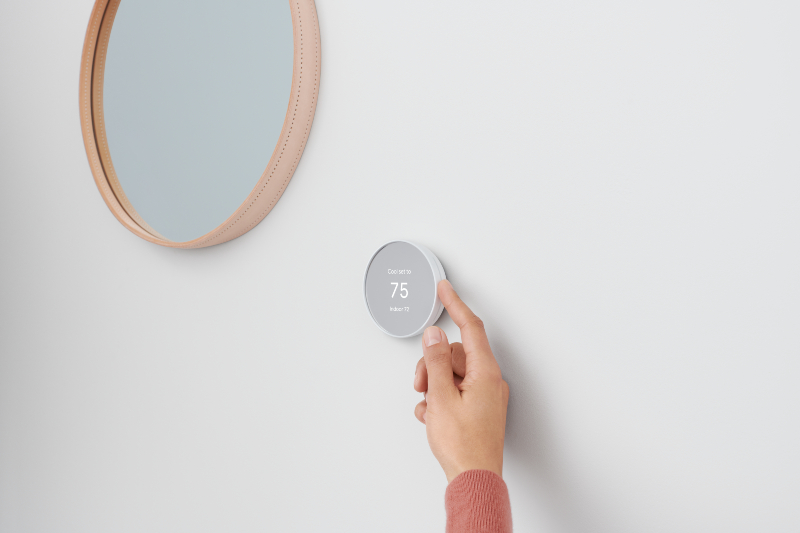 It's our goal to provide total-home solutions for home builders and home buyers.
As one of Canada's most trusted brands, Reliance helps builders and contract managers secure state-of-the-art Smart Home equipment for new builds while offering the custom installation solutions that work best for their needs.
Our Comfort Value Bundle Program can help home builders meet the ever-changing needs of home buyers. We have an extensive, customizable selection of equipment including Smart Home, HVAC, water heater and water purification equipment available through the program. By taking part, builders can save tens of thousands of dollars in capital costs. Prospective home buyers will also benefit from the peace of mind and risk-free comfort that comes with being a member of the Reliance rental program.
Interested in providing innovative, efficient and complete home comfort solutions for home buyers? Contact us today!